Home >
Executive Coaching > Services Offered > Advance Leadership And Coaching




Advance Leadership And Coaching
PROLOGUE : Leaders and Leadership Challenges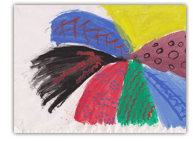 A competent leader in a growing organisation of today, is constantly faced with choices that stand diametrically opposite. Most of these dilemmas and scenarios keep the leader so busy and pre-occupied that the 'path' usually gets compromised. Most common of these situations are:
Growth of the organization Vs Team Building/Mentoring
Day-to-Day fire fighting Vs Consolidating and Reinforcing
Reactive Marketplace Responsiveness to the Proactive Energy Building
Participation Vs Delegation
The two ends of the spectrum are defined by the Anima-Animus' energies. These energies are the dual reality of human experience and manifest in form of :
'Control' Vs 'Nurturence',
'Success' Vs 'Failure or Losing'
'Aggression' Vs 'Passivity'
'Action' Vs 'Observation'
'Activity' Vs 'Receptivity'
Our approach to ADVANCE LEADERSHIP AND COACHING :
The Spring Advanced Executive Coaching for leaders focuses attention of leaders in understanding the diversity of human personalities and having a holistic approach in mentoring their organization.
Our recommendation is that the leadership participants should go through the advanced executive coaching for atleast a period of 6 Months.
This program is based on "review and reflection" sessions. These are proactive sessions; releasing active and positive energy in understanding their own functioning in the organization. This process helps them to develop panorama and futuristic vision and also let go the existing 'short–cut' methods. The old patterns are reviewed and observed to bring about long lasting change in the leadership process.
The various areas that are discussed in the sessions are :
Business Orientation – knowledge, thinking and instincts
Action Orientation – Task Skills
Change Orientation – Flexibility
People Orientation – Affection Needs &ndash Inclusion
Total training and coaching hours – (12 sessions of duration of 2.5 - 3 hrs and assignment evaluation)