Home >
About Spring > Our Methodology







Our style is predominantly experiential - with emphasis on experience, experimentation and learning. Individuals are given help to work towards understanding their core identity.
Well-recognized tools and techniques from different schools are used :
Client - centered theory by Carl Roger
Gestalt Theory by Frederick Perls
Psychodrama by J. Moreno
Transactional Analysis by Eric Berne
Psychoanalytic Theory of Sigmund Freud
Analytical Psychology of Carl Jung
Eric Erickson's theory on stages of development along with
Abraham Maslow's theory of Hierarchy of Needs and
Existential Humanistic Theory
Relationship Between Client & Therapist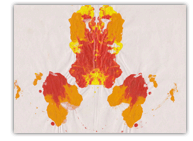 It is an equal relationship with de - emphasis on the status of the therapist.
The therapist uses various techniques to help the client gain a realistic view of himself/herself and the problems that confront him/her.
The client discovers his/her own uniqueness in the relationship with the therapist.
Through talking and other techniques, the client is encouraged to experience intense emotions within in order to gain insights into his/her unhealthy behavioural patterns.
The therapist does not provide solutions, but instead assists the client in developing the means to make his/her own interpretations and arrive at the solutions that can help him/her in solving the problems.