Home >
Counselling & Psychotherapy > Play Therapy For Children
Counselling & Psychotherapy





Play Therapy For Children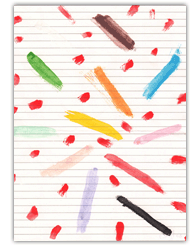 Children between year three and eight need a very specific handling... an appropriate contact, space and safe ground to experience himself/herself and his world around....
There are some who show a very deviant behaviour such as overly withdrawn, violent, hyperactive, distracted, inactive, scared or angry.
These children need a special handling by an expert play therapist. The child is initiated into play therapy on a twice a week basis with change as its focal point.
Parents / relatives would be brought into the picture as and when necessary. A fifty -hour programme has been designed to help parents of children who may be resorting to different kinds of behaviour in an attempt to cope with their environments, i.e., stammering, bed-wetting, lying (young ones), being aggressive or withdrawn etc.
Right from the time of birth, no one quite understands the child like a parent does... With this knowledge the play therapist takes over and inducts the child into play therapeutics, one step at a time.
Develops a warm, friendly relationship with the child and establishes a rapport.
Accepts the child exactly as he/she is.
Establishes an environment where the child feels free to express his/her feelings completely.
Is alert to recognize the feelings the child is expressing and reflects those feelings back to the child in a manner that he/she gains insight into his/her own behaviour.
Maintains a deep respect for the child's ability to solve his/her own problems, if given an opportunity to do so. The responsibility to make choices and to institute change is on the child.
Does not attempt to direct the child's actions or conversation in any manner. The child leads the way, the therapist follows.
Does not attempt to hurry therapy along. It is a gradual process and the therapist knows this.
Establishes only those limitations that are necessary to anchor therapy to the world of reality and to make the child aware of his/her responsibility in the relationship.
Uses games and play material including books, dolls, cars, puppets, building blocks and play things a child is comfortable with.