Home
> About Spring > What is Spring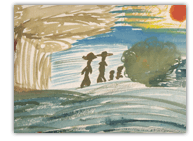 Vision
Spring envisions a world where people are Emotionally Healthy; a place that responds by being alive and where each individual has the freedom, confidence and drive to change.
Mission
We strive to shape an individual with his own entrepreneurial growth and leadership along with deep understanding of inclusion and sensitivity.
History
SPRING was founded in 2001 as a Counseling and Psychotherapy Centre by Dr. BharatiChawathe, a Ph. D. in Psychology and a degree in Education Management along with diploma in Higher Education from Bombay University. Soon in 2002, the Centre started working with Corporates and SMBs.
Philosophy
Spring is a representation of enthusiasm, energy and progression. A representation of Earth's happiness and abundance. A symbol of growth and life...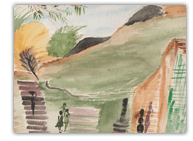 The onset of Spring suggests... leaves are shed to make way for the new...
A famous Zen saying goes "Spring will come and grass will grow..."
Spring believes that that each one is born unique and once we get in touch with our own inner potential and accept ourselves for who we are, we are able to strike a healthy balance and live in harmony with ourselves, others and finally the world at large.
Spring is founded on the premise that the most effective way to promote positive change is to invest in individual's growth
What Makes Spring Different?
Committed to Quality
Over 15 years of subject expertise blends with client specific needs to ensure delivery of the expected results
Relevant intervention based on current realities
Simple style of delivery and content