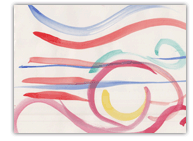 Life Coaching
is another service that we provide at SPRING to those interested in achieving specific goals in their lives; for example: effective parenting, time management, career planning and many more...
Very often we are caught at the cross-roads, wherein we know where we want to be, but do not know how to get there or are unable to get there... That is when a
Life Coach
helps the individual in clearing the path.
Life Coaching
is different from counseling or therapy, which are the other services we provide, as
Life Coaching
is goal specific, helping you achieve your hidden potential.
Some of the many areas you could look to address through
Life Coaching
are:


Accelerating or clarifying the career path
Intimacy issues in the marital relationship
Stress Management
Time Management
Decision Making
Effective Parenting
Aging and Self Care
Budgeting for Life
Discovering Creative Potential...
The
Life Coaching
at SPRING involves:


Fortnightly consultations
Phone Sessions
Email interactions and support
And other personalized means which are uniquely supportive to each individual
The entire process is of moving you from an external locus of control to an internal locus of control...