Home
> About Spring > Profile:Dr Bharati Chawathe







Profile:Dr Bharati Chawathe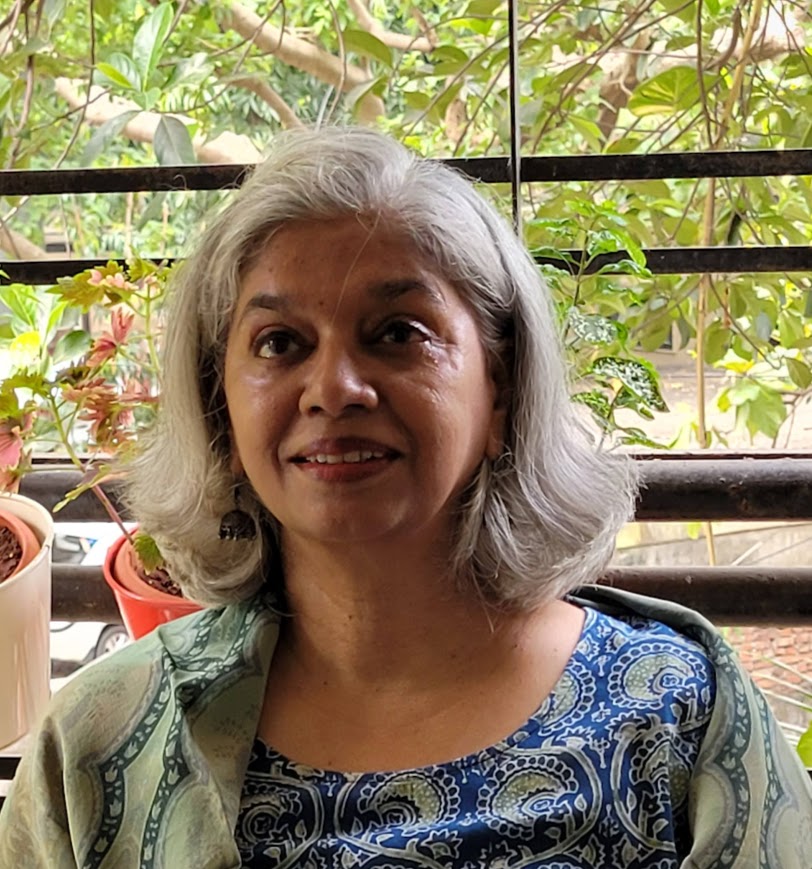 Dr Bharati Chawathe has a Ph. D. in Psychology and a degree in Education Management along with diploma in Higher Education from Bombay University.
Born in Bombay on 2 nd September 1960, she completed her schooling at Chembur. Her college years were spent at SIES College at Sion and Wilson College at Chowpatty. She was on the merit list of the SIES College when she completed her graduation whereas at her master's degree, she scored the highest marks amongst all the masters' students of Wilson College.
Currently she is running Spring Counselling and Psychotherapy Centre at Khar, Bombay, that offers three basic services …… diagnostic, remedial and preventive … to both individuals and families, couples and children … and – as an extension on a consultancy basis – to institutions and organisation, both educational and commercial.
In past, she has taught for twelve years (1986 – 1998) … first five years in Bhavan's college and the later seven years were at the Post Graduation Department of SNDT University. She began her career as a lecturer and later as it's 'In - charge head' for a year at the post graduation department of Education Management in Janaki Devi Bajaj Institution of Management Studies.
She has been a Consultant and a Visiting faculty member at various institutions both academic and otherwise, Tata Institute of Social Science, Academic Staff College and other PG departments of University of Bombay, the Hinduja, Jaslok, Harkisandas, Sion, Nair Hospitals in Bombay as well as a number of NGOs, in various disciplines ranging from Counselling and Motivation on one hand to Team Building and other Behavioural areas on the other.
Her research experience is from her personal research work and the project guidance that she has extended on different areas ranging from management of human resource to organisational development exercises to system development exercises.
She joined the Lion's Club of East Bombay – Counselling and Suicide Prevention Centre (CASP) in 1996 November as a psychotherapist and became its Deputy Director in 1998, looking after both remedial and preventive processes in addition to heading its Organisation Service Centre and supervising and executing new projects that came up from time to time.
She has been involved on organisational projects related to developing tools for selection of candidates, selection interviews, training people at various levels, helping organization through their mission and goal setting processes … A number of projects ranging from performance appraisal tools and procedures, counselling and mentoring processes or clarification of mission and goals of the organization have been her forte. She has handled behavioural training at organizations, institutions and even factory set up with ease. Some of her project – clients include Crompton Greeves Ltd, Blue Star Ltd at Dadara Nagar Haveli, Blue Star Software Ltd, Efunds Call Centre, United Phosphorous, Hotel Leela, Swiss Air, Shoppers Stop Ltd, Dhirubhai Ambani International School, WNSGS at Bombay and Pune, Solvay Pharma, Cadbury India and Esselpropack ..
She runs various programmes at the clinic for different clientele … they include 'Self Awareness' programme for individuals interested in self introspection, 'Parent Awareness programme', teen years for adolescents, potential identification and career awareness programme, relationship awareness programme for couples and also a training programme in counselling and psychotherapy.
She is basically a lover of Nature … hence her work is based on the concept of inviting individuals to get in touch with their own "nature", i.e., their "True Self".