Home >
Growth Labs > Self Awareness Programs

The Approach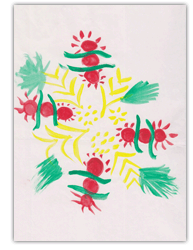 The Self Awareness Programs are designed for groups consisting of about 6 to 7 people who get together with the facilitator and begin to learn and re – educate themselves about their own perceptions.
Instead of firm definitions, the facilitator uses a range of views which may be accepted or put aside
The Programs invite individuals to work in creative and involved interaction with the facilitator. This interaction opens the physical, intellectual, emotional and spiritual world to the group. Theory is used as a metaphor to aid needed common language.
The facilitation is a two – way process. It is purposeful and is tuned to the goal of emotional competence, and acceptance of 'self' is the most important goal.
These Programs help you to take the journey within yourself, step – by – step, from childhood experiences and secrets hidden behind feelings of shame and guilt, to the biases formed through life experiences until there is acceptance of the limitations of life and then finally the exhilaration of experiencing true joy.
These Programs aid in fulfilling the responsibility of taking care of your own 'Emotional Health' as well as that of others.
THE GOALS OF THESE Programs :
The aim of personal growth is self -awareness and actualisation :
to be emotionally competent
to be creative in one's own search of truth, meaning in life...
to relate to others in ways that demonstrate awareness and respect for diversity
to bring oneself to a state of wholeness and completion in experiences of life
to be aware of past wounds and current traumas
to achieve integrity with interdependence