Home >
Growth Labs > Growth Labs : Self Awareness

LEVEL 1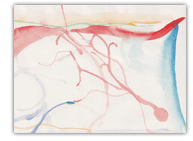 Duration : 25 hours
Objective
The programme is designed to help an individual begin the journey into the 'Self' and also helps in understanding personality structures and how and why one behaves in a given situations.
This programme introduces individuals to the Transactional Analysis Theory by Eric Berne and concepts such as games, scripts, injunctions and drivers.
The programme proposes to empower individuals to cope and perform better in personal and professional environments by helping them :
– become self-aware, emotionally, conceptually and behaviourally and spiritually
– chart a programme for change, in the areas that they choose
– Finding one's own answers to the questions and making choices in their behavioural patterns that can lead them to grow into a balanced, integrated and functional individual.