Home >
Growth Labs > Growth Labs : Self Awareness

LEVEL 3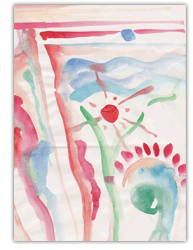 Duration : 30 hrs of sessions and 15 hours of overnight Gestalt Workshop
Objective
It is aimed at inviting individuals to closely view their relationships (marriage, planning to do so, living together, as well as other relationships), the goal being to move beyond the great expectations – the fairy tale princes and princesses and so on.
The programme is aimed at experientially understanding the word 'Intimacy' – the ability to relate with others.It invites individuals to focus on their inability to deal with their own emotions. In other words, 'owning one's own emotions'.
Concept
The Gestalt Theory by FrederickPerls and Alchemy that looks inward with the help of visualisation techniques.
Content
– Visualisation techniques to unravelling inner puzzles
– Role play and Psychodrama
– Body Illness and Dialogue with Body
– Unfreezing Exercises
– Experiencing staying with emotions – EQ
– Breakthrough in relation to defence mechanism